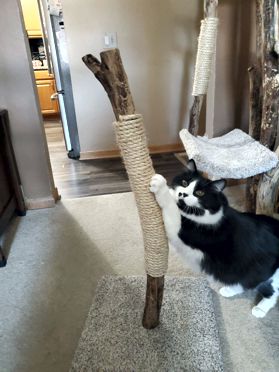 Tall Scratching Post
Satisfy your pet's natural instinct to claw with our cat scratching post. This healthy distraction aids in the shedding of old claw sheaths and helps keep furniture safe.
32" or 36" tall
100% 3/8" all natural sisal rope post
16"x16" square wood base.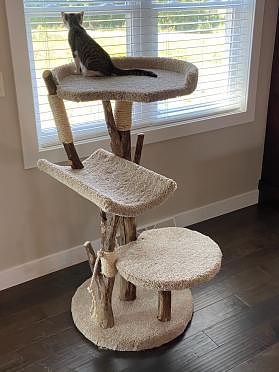 Small Cat Tree
Our smallest cat stand is 4' high, it is perfect for kittens, as well as adult cats. This cat tree includes your choice of 3 beds for each tier.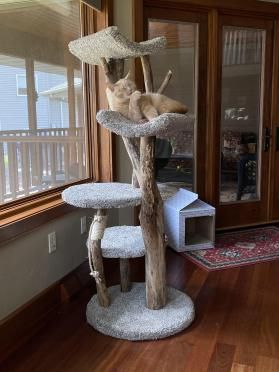 Medium Cat Tree
This tree has four tiers. It stands approximately 5 ft tall. It is a perfect entry level tree for medium to large cat breeds. Select your choice of cat beds to make your kitty a great tree.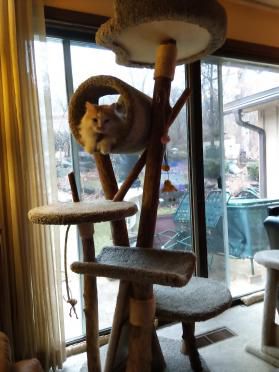 Large Cat Condo
Our Cat Condo features 5 tiers on a 6 foot cat stand with your choice of 5 cat shelves or beds and sisal rope.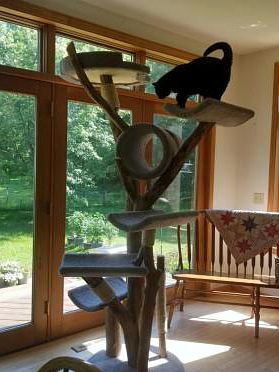 Extra Tall Cat Tower
Our Extra Tall Cat Tower is 7 feet tall with 6 levels and your choice of 6 cat shelves / beds and 100% natural sisal rope!
• All sizes include 100% all natural sisal rope to transform any portion of your cat tree into an enjoyable scratching post for your cat.
• All cat trees are made using all natural hardwood in order to safely support the largest and heaviest of cats.